Fair Lawn High School
Class Of 1961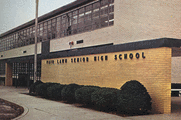 In Memory
Matthew Piskadlo
(April 21, 1943 - April 22, 2018)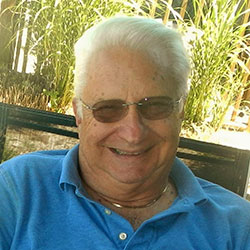 Matthew H. Piskadlo, Jr., 75, of Wyckoff, passed away on Sunday, April 22, 2018. Born in Sherman, TX, Matthew lived in Fair Lawn and Oakland, NJ before moving to Wyckoff, NJ 41 years ago.
He was the Owner and Pharmacist of Plymouth Park Pharmacy in Fair Lawn, NJ.
Matthew is survived by his loving wife Judy, his sons Bryan and his wife Dacia of West Milford and Todd and his wife Fran of Wyckoff; and his 5 grandchildren: Jacob, Emma, Kadie, Brett and Justina.
The family will receive friends on Thursday, April 26 at 2:00 – 4:00 and 7:00 – 9:00 PM at the Vander Plaat Funeral Home, www.vpfh.com, 257 Godwin Ave. Wyckoff, NJ. A Funeral Service will be held on Friday, April 27 at 12:00 PM at the Vander Plaat Funeral Home. Interment will follow at the George Washington Memorial Park in Paramus.
Per Matthew's wish, formal attire is not necessary.
In lieu of flowers, donations in Matthew's memory can be made to the charity of your choice.
[Obituary from Vander Plaat Funeral Home online]