Fair Lawn High School
Class Of 1961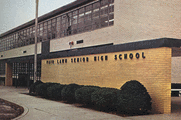 In Memory
Roy Modugno
(October 15, 1943 - November 20, 2016)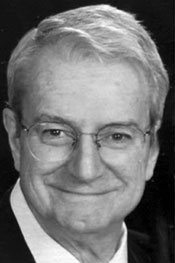 MODUGNO Roy J., DDS, 73, of Loudon NH, transitioned home to spirit and eternal life on 11/20/2016 of Lewy Body Dementia with Parkinson's.

Roy was born in Paterson, NJ, to Roy and Veronica (Raab) Modugno on October 15, 1943. Roy graduated from Fair Lawn High School and received his Doctor of Dental Surgery from Fairleigh Dickinson University. After serving as a lieutenant in the Navy (1969-1971), he began his private practice in Tenafly, NJ. In 1999, Roy opened Caring Family Dentistry in Concord, NH.
As a member of the Canterbury United Community Church, he served as chair of the Trustee Committee for five years.

Roy is survived by his wife Diane and mother-in-law Mona Stickney of Loudon, NH; daughter Erica of Weymouth, MA; sons Aaron of Clearwater, FL and Ari of Marblehead, MA; step-daughters Rachel of San Diego, CA, and AJ of West Warwick, RI; grandson Julian; granddaughters Claire and Sophie; and step-grand-son Garrett.

SERVICES: 12 pm on Sunday Nov 27th, at the Canterbury United Community Church, 5 Center Road, Canterbury NH. In lieu of flowers, donations gratefully accepted to the Canterbury United Community Church Memorial Fund.
[Published in The Record on Nov. 22, 2016]