Fair Lawn High School
Class Of 1961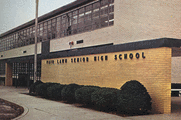 In Memory
Russel I. Lane, Jr.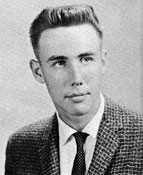 (4 March 1943 - 13 April 2005)
From Twiford's Colony Chapel's website:
Kill Devil Hills, NC

Russel I. Lane, Jr., 62, of 137 Baycliff Tr., Kill Devil Hills, NC, died Wednesday, April 13, 2005 at his residence. Born in Patterson, NJ, he was the son of Russel I. Lane, Sr. of Spring Hills, FL and the late Ethel Rath Lane and was the widower of Judith Elizabeth Saunders Lane. He was a retired sales manager with a metals distribution company, a former volunteer fireman, and a veteran of the U.S. Army having served during the Vietnam Era.

Besides his father, Mr. Lane is survived by a daughter, Tracy Lane of Kill Devil Hills, NC; a son, Russel Lane of Clarksburg, NJ; a sister, Linda Kay of Sharon, MA; and four grandchildren, Aimee Elizabeth, Annalee Elizabeth, Russel Alexander, and Jordan Matthew.

A private memorial service will be conducted at a later date. Twiford's Colony Chapel, Manteo, NC is in charge of arrangements.