Fair Lawn High School
Class Of 1961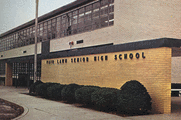 In Memory
Joseph Huber
(May 30, 1943 - July 3, 2017)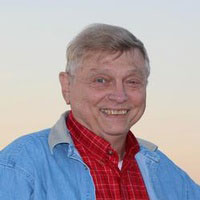 Joseph P. Huber Jr., 74, of Wakefield passed away Monday, July 3, 2017. He was the husband of Margaret (Henricksen) Huber. Born in Passaic, New Jersey, he was the son of the late Joseph P. and Phyllis (Jarosz) Huber.
Mr. Huber loved gardening. He also enjoyed doing puzzles, playing cards, softball and bowling.
Besides his wife, he is survived by his children, Peter Huber and his wife, Diane; Chris Huber; Penny Bush and her husband, Eric; and daughter-in-law Donna Huber; grandchildren AJ Huber, Ab Huber, Colbey Bush, Nolan Bush, Jordan Huber, Caden Huber, and Callie Bush; sister Angela Hannifan and her husband, Paul; niece Amy Schepps and nephew Chris Mizenko.
Visiting hours will be held Saturday, July 8, from 4 to 7 p.m. in Avery-Storti Funeral Home, 88 Columbia St., Wakefield, RI.
[Published in The Independent (Rhode Island) July 6, 2017]