Fair Lawn High School
Class Of 1961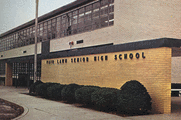 In Memory
Peter Hrinko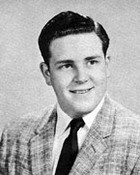 (2 August 1943 - 19 June 2003)
Peter Hrinko, Jr.,59, died on Thursday, June 19, 2003, at Prospect Heights Care Center, Hackensack, N.J. Beloved brother of Mary Bauer and her husband, William R., and the late Charles S. Hrinko, loving uncle of William R. Bauer Jr. Funeral service Wednesday, June 25, 2003, 11 a.m. at The VANDER PLAAT COLONIAL HOME, 13-31 Saddle River Rd., Fair Lawn, N.J. Interment Fair Lawn Memorial Cemetery, Fair Lawn, N.J. The family will receive their friends Tuesday 2-4 and 7-9 p.m. In lieu of flowers, donations to American Cancer Society, 20 Mercer St., Hackensack, N.J. 07601, would be appreciated.

Mr. Hrinko was a machine and system designer with Johnson & Johnson Consumer Products, New Brunswick, for 25 years before retiring in 1993. Earlier, he worked at the Singer Manufacturing Co., Elizabeth and Denville, for five years.

He was a 1965 graduate of the New Jersey Institute of Technology.
Born in Paterson, he lived in Fair Lawn for many years.
Surviving is a sister, Mary Bauer.

The Star-Ledger and The Record, June 22, 2003