Fair Lawn High School
Class Of 1961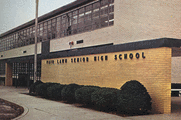 In Memory
Barbara Grundler (Tempe)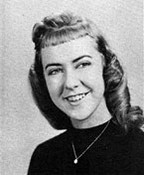 (1943 - 1 June 2016)
From the Fair Lawn - Saddle Brook Patch (online version), June 3, 2016:
Richard Tempe Jr. killed his parents, Richard and Barbara Tempe in the family's Fair Lawn home Wednesday night and then set the house on fire, authorities said.
The Bergen County Medical Examiner's Office determined that Tempe Jr.'s cause of death was suicide and his parents' cause of death was homicide, Acting Bergen County Prosecutor said in a press release Thursday night.
All three residents' bodies were found in a Fair Lawn home Wednesday night after police and fire personnel responded to a fire at the home, Gurbir said.
Police and fire personnel responded to the house on a report of a smoke condition at 11:36 p.m., police said. While the fire was being suppressed, authorities found the three bodies with gunshot wounds.
While searching the house, a handgun was recovered that Tempe Jr., 53, used to shoot his father, 76, and mother, 73, Gurbir said.
Authorities are continuing to investigate the double murder-suicide, the acting prosecutor said.
The Fair Lawn Police Department and the Bergen County Sheriff's Office are assisting with the investigation.