Fair Lawn High School
Class Of 1961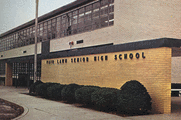 In Memory
Joseph Campbell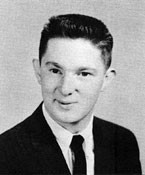 (5 April 1943 - 17 January, 2005)
Joseph D. Campbell, 61, of Delray Beach, FL, formerly of East Northport, NY died Monday, January 17, 2005. He was a program manager with Telephonics, Huntington, NY for 20 years before retiring in 1999.
He is survived by son, Joseph W. Campbell; daughter, Kerri A. Hartzell and one grandson, Brett J. Hartzell; former spouses, Jacqueline Campbell and Clara Campbell.
Funeral services Saturday, January 22, 2005 10AM at Vander Plaat Colonial Home, Inc., 13-31 Saddle River Rd., Fair Lawn, NJ.
The Palm Beach Post, Inc. January 22, 2005