Fair Lawn High School
Class Of 1961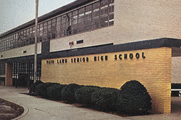 In Memory
Larry Smith
( March 10, 1943 - October 25, 2016)
Larry Smith, husband of Sue Eberhardt Smith, a fellow member of FLHS '61, and the father of Jennifer (Bleakney) and Michael, and grandfather of Thomas and Cassady, passed away peacefully at home.
His son Michael posted the following on Facebook:
"While this may seem like a tacky way for an announcement such as this, it is the most expeditious method. My father passed away peacefully this morning in his home.
Dad had been battling Lewy Body Dementia for the last several years and was under hospice care at home for the last 2 weeks. He was made comfortable in his last few weeks/days, and friends/family have been around to provide support. My sister was able to visit and say her goodbyes this week and I will be there on Thursday. My wonderful wife has been down helping my mother with the care-giving duties for the last 2 weeks, and for that I am eternally grateful.
You were a great man with a kind heart. I will miss you Dad. I love you very much and always will. Rest in peace pal."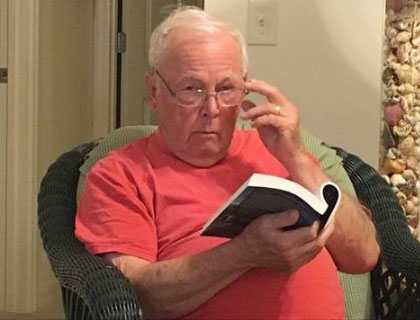 Photo taken March 12, 2016, when Michael and Jennifer vistied for Larry's 73rd birthday.